Updated Wednesday October 31st, 2012
One observer described the emerging aftermath of Hurricane Sandy as looking like "a war zone." Photos and video now pouring onto the web tell the heartbreaking story of the scope and magnitude of Hurricane Sandy's wrath and destructive power. Tentative early estimates of overall storm damage costs are rumored to be more than twenty billion dollars, for starters.

The jarring snapshot of New York City's fleet of well known yellow cabs sitting in standing water up to their headlights was particularly striking. [ See photos below. ] The entire front half of a large apartment building in NYC sheered off and crashed to the street, exposing the interiors of the apartment units. NYC city officials received more than 7,000 reports of downed trees. NYC residents wandering the streets to survey the damage have queried "Weather Channel" news reporters asking them when the NYC buses and subways will open again. The reporters had no answers for them, obviously.
In Union City New Jersey a two story house perches raggedly after being split in half. The entire right side of it was sheared away in an instant by the hurricane storm surge.

More than 7.2 million people may still be without electricity on the upper east coast in New Jersey, New York State, Pennsylvania, Virginia, Rhode Island, Delaware, New York State and New England. Power may not be restored in many regions for more than a week. In Rhode Island entire beach houses were washed away and disappeared into piles of rubble during the storm. 43 feet of Rhode Island coastline vanished completely during the storm. It's gone. 73% of Maryland residents are without electric power. 1.1 million are without power in Pennsylvania. In Appalachia severe snow storms have brought a blanket of white to mountain regions weeks ahead of when heavy snows would usually begin. More than 3 feet of snow has fallen in parts of West Virginia.

Rivers on the upper east coast are cresting at anywhere from 8 to 14 feet above flood stage. As I compile this post flood water and sand is still pouring into city blocks in Atlantic City which are well away from the oceanfront. Many buildings on the Atlantic City oceanfront boardwalk have been utterly destroyed. Others have huge holes blown through them where flood waters surged in when the Sandy made landfall. Fires from exploding electrical transformers broke out in many regions. More than 80 homes burned to ash in Queens NYC, an entire city block.
Criminal courts in NYC will be closed on Wednesday October 31st. Mayor Bloomberg is asking all NYC city workers to report for work if they are able to get there. They are needed. Schools remain closed in NYC. Schools will re-open in Washington D.C. on Wednesday October 31st. The Weather Channel reports that JFK Airport will be open to incoming flights tomorrow on October 31st. All other NYC airports are presently flooded out with extensive wind and water damage. Flood waters have poured into the NYC subway system. NYC subways are closed. There is limited if any taxi service. La Guardia airport is still closed and will remain closed tomorrow.

The storm's effects are being felt all the way to Chicago as gale force winds and pummeling rain extend well into the upper Midwest. 20 foot high waves were documented crashing onto the shores of Lake Michigan on Tuesday, the day after landfall in Atlantic City NJ. As far west as Indiana thousands are still without power. Hundreds of homes on the east coast have been literally swept off their foundations and crushed.
The damage is so widespread and extensive it's difficult to grasp it fully right at this moment. I will let the collected photos tell the story. Many of these will be re-published in video form later this week. This hurricane Sandy photo page will be updated all week.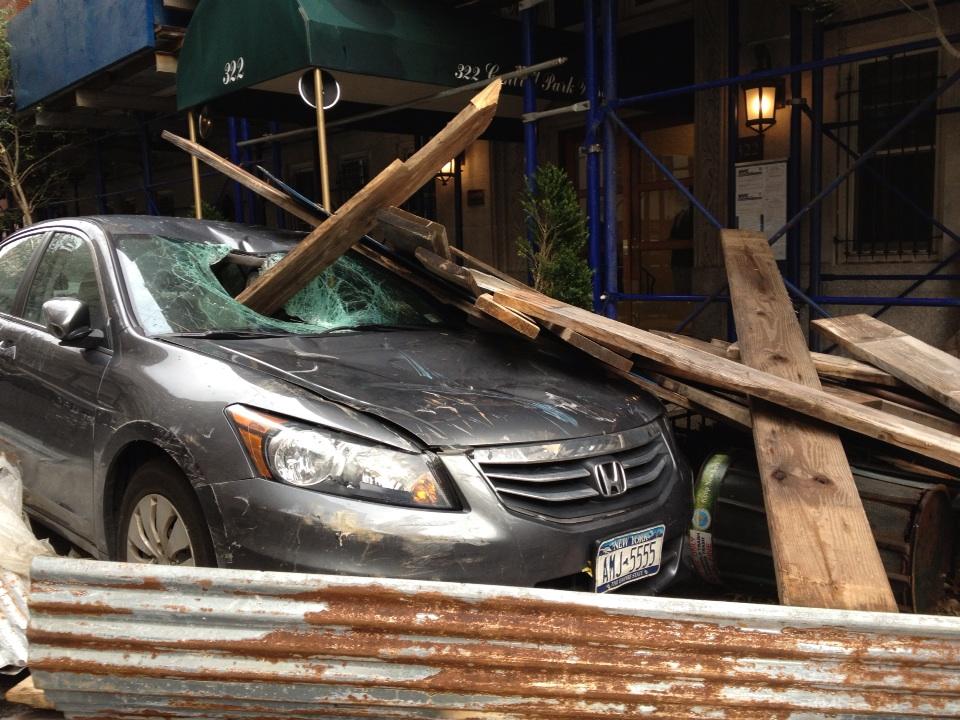 See more citizen reporting and eye-witness photos of hurricane Sandy at http://instacane.com
Tags: hurricane sandy aftermath photos, hurricane sandy storm damage photos, wreckage damage hurricane sandy photos, hurricane sandy weather channel live streaming video feed, live weather reports hurricane sandy, watch hurricane sandy make landfall, Hurricane Sandy Live Coverage, Weather Channel Video Feed, hurricane sandy storm surge, flooding, hurricane sandy rainfall flash flooding east coast, live video coverage hurricane sandy