It has taken me this long to compose myself to blog a news report about last Friday the 13th's horrendous events in Paris, where eight #ISIL trained terrorists, led by a mastermind from Belgium, gunned down more than 100 innocent young people in cold blood, and wounded more than 300. I finally found my own emotions during Sunday's '60 Minutes' broadcast, where a few lucky survivors described what they saw take place during the attack in the concert hall. I put my head in my hands and wept openly for 10 minutes without stopping.
Finally, it had sunk in. Thank God I can still feel. My soul has not been de-sensitized to the point that I can't feel what someone SHOULD feel when confronted with such heinous news. I can still experience the agony and real emotional pain that any normal God fearing human being SHOULD feel upon receiving the news of hundreds of innocent beautiful souls being struck down in the prime of their lives, for absolutely no reason. I can mourn for their lives lost, for their beauty stolen too soon from those who knew and loved them, I can sob my heart out and call out to God to bring His love, healing and spiritual justice to this scarred miserable world, which is already so weary of death, war, conflict and madness.
As long as I can sob and feel the reality of these events, then I know I am not spiritually anesthetized into the soul-dead mannequin state that has already taken over so many others, who no longer feel anything at all – about anything. Avoid that state at all costs to remain close to God in your own heart. Always pray that God will keep you alive emotionally so that you feel what you SHOULD feel as a soul who rejoices  in goodness and abhors the soul death which is creeping into the hearts of so many others who are choosing to hate all life and dedicate their last hours on earth misusing the precious life that God gave them for the #ISIL cult of death, which in fact belongs to Satan himself. These souls will be all held accountable on a level that far exceeds human comprehension when their time for final justice comes. There will be no petty Islamic paradise imagined of virgins and feasts. There will be the Second Death instead, in all it's finality.
47:2.7 (532.5) When material life has run its course, if no choice has been made for the ascendant life, or if these children of time definitely decide against the Havona adventure, death automatically terminates their probationary careers. There is no adjudication of such cases; there is no resurrection from such a second death. They simply become as though they had not been.
http://www.urantia.org/urantia-book-standardized/paper-47-seven-mansion-worlds?term=second|death#search-jump-result-0
No matter what deranged justification might be promulgated in the terror community of #ISIL sympathizers after this attack, this orgy of killing had nothing whatsoever to do with 'religion' or politics, or Syria, or the imaginary 'Caliphate' that exists in the lost minds of #ISIL members. This attack was instead an absolutely depraved demonstration of pure evil incarnate, and proof that abject madness is at the heart of the spiritually bankrupt #ISIL terror nest in Raqqa.
I won't mention or publish details about the attackers, for their souls are already scheduled for Second Death in the Heavenly justice system of the illustrious Ancient of Days. They will become 'as if they had not been', soon enough. I'd like to dedicate this page instead to the bravery, love, compassion, courage and devotion of souls of Light all around the world to embrace our brothers and sisters in France and to help them stand up and go forward. I stand with them in prayer and grief during their hour of need and I extend my deepest condolences to the families of those who were murdered. They are all in my prayers every day now. #IStandWithParis #PrayForParis #StayStrongParis #PrayingForHumanity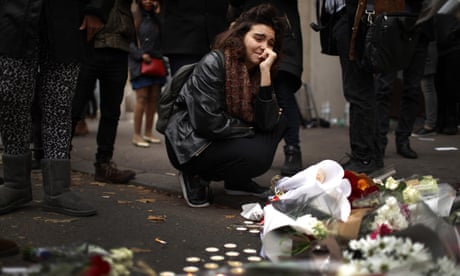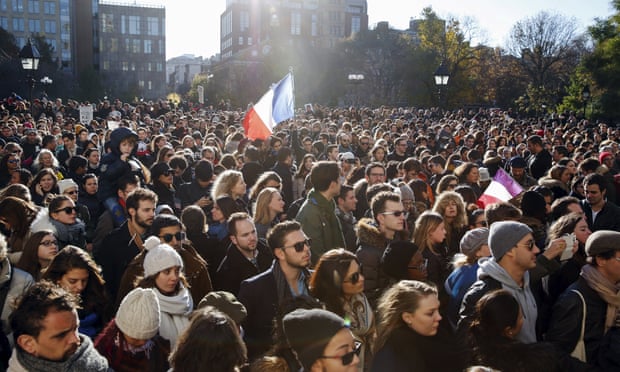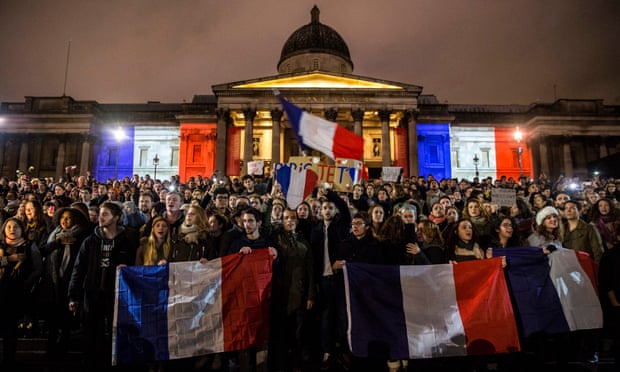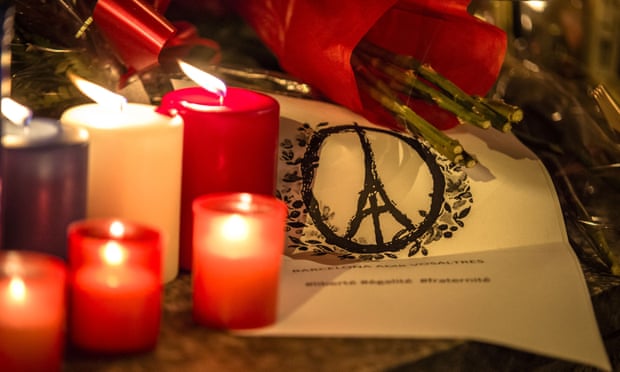 Tags: #IStandWithParis #PrayForParis #StayStrongParis #PrayingForHumanity, Paris terror attack, Friday 13th terror attack Paris, ISIS, terrorism Europe, worst terror attack France 2015