I first reported on bodies of water turning blood red in October of 2012. The phenomenon just took place again in China. This is the updated report.
Biblical Times
Updated on 7.25.2014
It's happening again: this time in China and the photos are disconcerting and dramatic: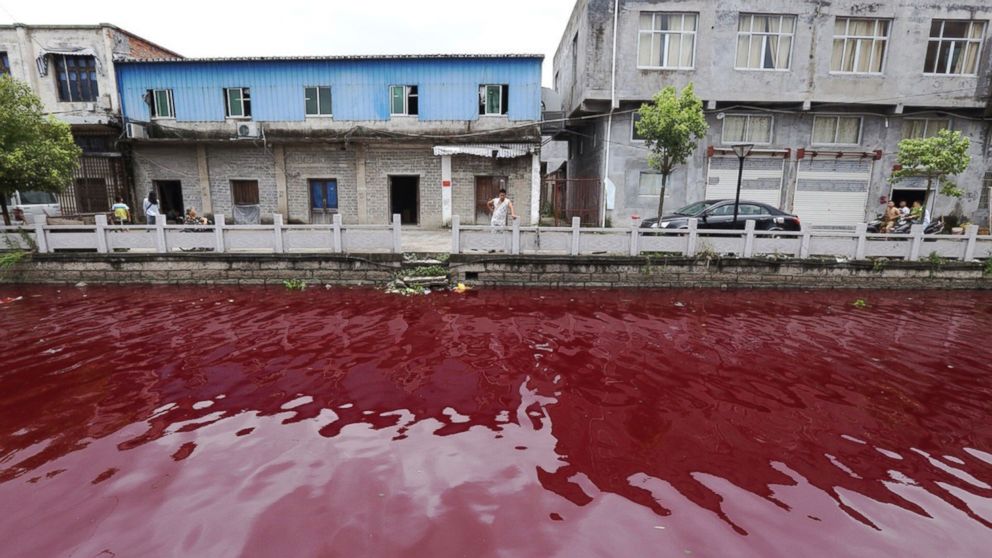 In October of 2012 I reported:
It's a disconcerting natural phenomenon that is being documented around the world, and it has been happening for several years. It's also a biblical phenomena that most Christians are familiar with being prophesied in the Bible. The most recent body of water to suddenly turn bright blood red is a large lake located in the Rhone Delta region in France.
The phenomenon was discovered and photographed and by Russian tourists traveling in the region, who took the photos below. Click any photo to see the enlargement.
The most peculiar thing about France's suddenly blood red lake is…
View original post 509 more words