3rdeyeviZion
Not only does the NSA snoop your personal communications, the agency also excels at infecting computer networks with malicious software.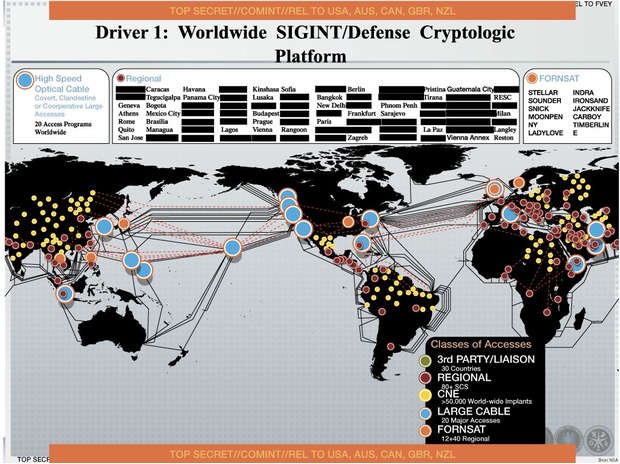 Recently discovered Snowden information reveals the NSA infected more than 50,000 computer networks worldwide with malware, the Dutch news outlet NRC.nl reports.
Edward Snowden, the former NSA analyst roundly excoriated by government as a dangerous leaker, has revealed that more than 50,000 computer networks worldwide have been infected.
A management presentation shows how the surveillance agency uses "Computer NetworkExploitation" (CNE) in more than 50,000 locations. "CNE is the secret infiltration of computer systems achieved by installing malware, malicious software," reports the Dutch website, NRC.nl.
The NSA has a special department dedicated to malicious hacking. Tailored Access Operation, or TAO, has more than a thousand hackers hired to go after targeted networks.
In August, the Washington Post reported that TAO had installed an estimated 20,000 "implants" beginning in 2008 and by the middle…
View original post 146 more words